21st - 23rd May | Huntington Place, Detroit
Be part of an agenda packed with the latest technical insights from experts and academics developing in-cabin monitoring technology from around the world.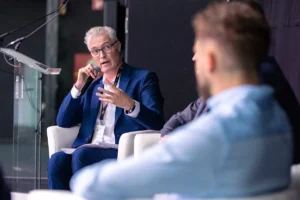 Call for papers is now open for InCabin Detroit 2024
InCabin is coming to Detroit for the first time in 2024, following the phenomenal success of our 2023 events in Phoenix and Brussels. Our audience are thirsty for technology and insights into the latest developments in research. We want to hear from you if you have a case study, research outcome or innovation win that you want to share. We actively encourage submissions from historically underrepresented groups, and seek to foster an inclusive environment at our events
Topics we're interested in...
InCabin Detroit | Huntington Place, Detroit | 21-23 May 2024
We will consider all submitted abstracts – however we are particularly interested in technical presentations on the following topic areas relating to developing an intelligent automotive interior:
Our Call for Papers is now closed. However, if you are intesrested in getting involved with our future events, please get in touch with us to discuss your proposal.
Submit your abstract for InCabin Detroit 2024
Helpful tips to consider before submitting your abstract:
Make it clear what the proposed presentation will cover
Abstracts shouldn't be too general, for technical presentations please indicate what research, results, industry applications, examples you will be including in your presentation
Consider what the key take aways for delegates will be
Think about the presentation title and don't include product or company names
If you are a supplier consider doing a joint presentation with a client